How to grow in faith – 10 practical ways
I owe you an apology. I'm sorry that when you were giving your life to Christ, nobody told you it wouldn't be easy. Another thing they maybe didn't mention is that you wouldn't automatically know how to grow in faith. Somebody forgot to mention that you would need way more than just turning up to church every weekend to grow your faith in God.
These are some common misconceptions that so so so many people have.
If you have walked with God for any period of time, if only for a few months, by now you would have realized that a life of faith can be a wild ride. A life of faith is a journey. And an extremely unpredictable one too.
Understanding how to grow in faith is critical for staying power. In this life you can see no further than the tip of nose. You are going to need eyes of faith to navigate it.
In this post you will learn some practical ways to grow your faith.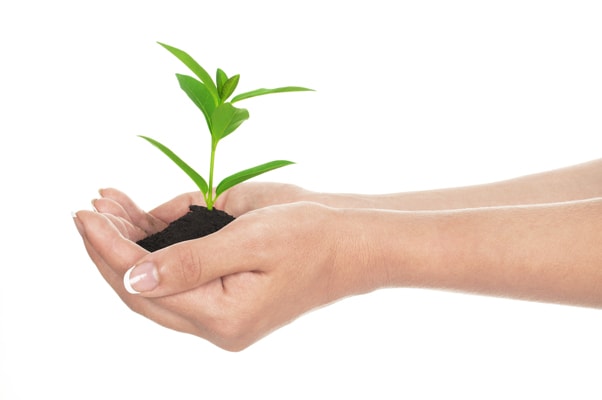 What does it mean to grow in faith
To know exactly how to grow in faith, you first have to know what it means. So what is faith anyway?
Depending on which version of the Bible you use, the word faith appears in the Bible anywhere between 336 to over 500 times. The word doesn't always mean the same thing in all the verses it comes in. I will only look at two definitions in this post.
The word faith comes from the Greek word pistis. It can mean to be convicted about the truth of something. In our case, as Christians, we believe that God exists and that Jesus is Christ. Our whole lives are built on this truth. Which is why the first step towards salvation is to believe that God exists and accept the sacrifice that Jesus made for us.
And without faith it is impossible to please God, because anyone who comes to him must believe that he exists and that he rewards those who earnestly seek him. (Hebrews 11:6, NIV)
The most popular definition for faith though is in Hebrews 11:1:
Now faith is confidence in what we hope for and assurance about what we do not see. (NIV)
We usually pay more attention to this one. Faith in this case means to trust or have confidence. But note that this truth and confidence is directed to the one whom we believe exists. That is, Jesus.
Without running ahead, growing your faith has to start with believing that God exists and then learning to trust him.
Now, for many of us, the knowing He exists part isn't the problem. The trusting part is the problem.
Would you agree?
See, it's not that you don't believe. It's the daily journey of growing in faith that really throws you for a loop.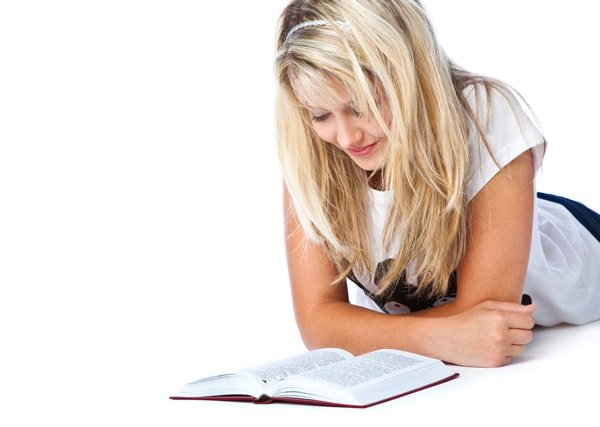 How does faith grow stronger?
There is no single road to strengthening your faith but the Bible has a few answers for this big question. Here are some how to grow in faith bible verses along with what they teach about how you can continue to grow in and mature in faith.
Grow in faith scriptures
Grow in faith by building your knowledge about God
But grow in the grace and knowledge of our Lord and Savior Jesus Christ. To him be glory both now and forever! Amen. (2 Peter 3:18)
Consequently, faith comes from hearing the message, and the message is heard through the word about Christ. (Hebrews 10:17)
Grow in faith by putting action to what you say you believe
What use is it, my brethren, if someone says he has faith but he has no works? Can that faith save him? …Was not Abraham our father justified by works when he offered up Isaac his son on the altar? You see that faith was working with his works, and as a result of the works, faith was perfected; and the Scripture was fulfilled which says, "AND ABRAHAM BELIEVED GOD, AND IT WAS RECKONED TO HIM AS RIGHTEOUSNESS," and he was called the friend of God. You see that a man is justified by works and not by faith alone. In the same way, was not Rahab the harlot also justified by works when she received the messengers and sent them out by another way? For just as the body without the spirit is dead, so also faith without works is dead. (James 2:14, 21 – 26)
Do not merely listen to the word, and so deceive yourselves. Do what it says. (James 1:22)
Grow in faith by refining your spiritual taste.
Like newborn babies, crave pure spiritual milk, so that by it you may grow up in your salvation, now that you have tasted that the Lord is good. (1 Peter 2:2)
Do not conform to the pattern of this world, but be transformed by the renewing of your mind. Then you will be able to test and approve what God's will is – his good, pleasing and perfect will. (Romans 12:2)
Grow in faith by reframing the trials in your life. See them as happening for you instead of to you.
Consider it pure joy, my brothers, when you encounter trials of many kinds, because you know that the testing of your faith develops perseverance. Allow perseverance to finish its work, so that you may be mature and complete, not lacking anything. (James 1:2-4)
Grow in faith by accepting God's grace.
For it is by grace you have been saved, through faith—and this is not from yourselves, it is the gift of God— not by works, so that no one can boast. For we are God's handiwork, created in Christ Jesus to do good works, which God prepared in advance for us to do. (Ephesians 2:8-10)
Grown in faith by praying for exactly what you want, without stopping or without doubting.
Now if any of you lacks wisdom, he should ask God, who gives generously to all without finding fault, and it will be given to him. But he must ask in faith, without doubting, because he who doubts is like a wave of the sea, blown and tossed by the wind. That man should not expect to receive anything from the Lord. (James 1:5-6)
Grow in faith quotes
I love a good quote. Don't you?
Granted, there is nothing in a quote that the Bible has not already said. But you know, modern language tends to bring the Bible a little closer home. So here are some growing in faith quotes to ponder.
Faith is the bird that feels the light when the dawn is still dark. – Rabindranath Tagore
Seeds of faith are always within us; sometimes it takes a crisis to nourish and encourage their growth. – Susan L. Taylor
Put your nose into the Bible everyday. It is your spiritual food. And then share it. Make a vow not to be a lukewarm Christian. – Kirk Cameron
Every tomorrow has two handles. We can take hold of it with the handle of anxiety or the handle of faith. – Henry Ward Beecher
The principle part of faith is patience. – George MacDonald
Be faithful in small things because it is in them that your strength lies. – Mother Teresa
Faith is a living, daring confidence in God's grace, so sure and certain that a man could stake his life on it a thousand times. – Martin Luther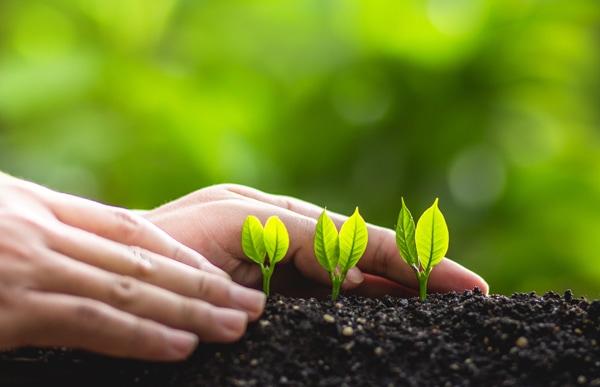 What is the best way to grow in faith?
My answer is short and sweet: there is no best way. In fact, there is no easy way. There are multiple paths and strategies. And can I just be honest? There is so much more to building your faith in God than just reading your Bible. In this post, I will talk about reading the Word but that will not be my first point. For now though, I can suggest some basic steps.
Figure out what has been holding you back or standing in your way. This is a big one and I'll talk some more about this. In the meantime, here is a short list of issues that can hold you back from growing your faith. Think about each. Which one applies to you?
Fear and anxiety

Past trauma (childhood, relationships, church hurt etc)

Mental health issues (depression for example)

Failing health or physical health issues

Lack of knowledge of the Bible

Laziness (yes, growing faith takes work and you need to be willing to do the work)

Lack of self-discipline

Self sufficiency

Lack of a sense of purpose and direction for your life

Anger towards God (yes, this is possible)
After you have decided which one is the greatest hindrance to your faith, choose a strategy that directly matches the challenge you are having. You will get some ideas throughout the rest of this post.

Set goals. Develop a plan of action. Write out the exact steps you will take.

Implement the plan. Do the work!

Document your progress using a journal and/or habit tracker.

Revisit the plan and goals to ensure it is accomplishing what it should.
Now that you have a little step by step plan, let's get into the meat of the matter with some practical ways to grow your faith.
How to build your faith in God – 10 ways to grow your faith
As the word builds suggests, it's a process. Growing your faith isn't a destination. It's a lifelong journey, as I said before. So these tips are good for implementation over a period of time.
Let's begin…
Grow your faith by revisiting your past
Rick Warren in his bestselling book The Purpose Driven Life says
"We are products of our past, but we don't have to be prisoners of it."
Truth.
But you know something, so so so so many Christians think that if you just pray enough and read your Bible enough and go to church often enough, your past will recede into a distant place of forgetfulness and then you can move on with your life.
Right?
Wrong!
My friend, you can run from many things but the one thing you can never run from is yourself.
Too many Christians are prisoners of their past! Are you one of them?
The way we perceive God and our relationship with him has everything to do with how we were raised and the quality of our earthly relationships. If you are not conscious of this, you can be going around in spiritual circles for years like the Israelites in the desert.
The reason you're not growing in faith, the reasoning you battle endlessly with certain sins, and the reason you cannot gain victory is because of unresolved issues. Your past pulls you down like an anchor tied to the bottom of the ocean.
Were you abused or mistreated as a child? Did you have parents who would ignore you when you did something wrong? Did you feel safe in your home? Are you a victim of divorced parents?
Are you suppressing some serious emotional pain?
Look into the hurt, pain, anger, rage, pain, frustration, unforgiveness you feel towards people in your family, at church, or your friendship circle.
Think about how you treat God. Do you see a connection between how you think about God and how you think about your past?
Neuroscience is just now helping us to understand how our brains are shaped by our experiences, especially those we have as children and how it all affects our ability to trust God.
If you have experienced trauma (and we all have to some extent), your brain has recorded it. Whether you realize it or not, much of the way you see life, including God, is impacted by how your brain has been wired by your past.
But there is hope.
Biology does not control us. Not if God, THE creator of all things, has anything to do with it.
Sister, it's going to be hard to grow in faith unless you go back and revisit your past. It's painful. I know. I am all too familiar with the pain of therapy. Some days will feel like you have been emotionally mauled by a bear.
But I promise you this: you will be better for it. You know how sometimes bones have to be broken to be reset so that they can heal? Yes. Sometimes pain is what it will take for pain-relief to be a reality.
Bring it all out in the open by talking to someone. Tackle it.
You will probably not see God (your heavenly father) any differently until and unless you make peace with what has happened with your earthly parents and family. Until and unless you make peace with your past.
Going back is a good way of moving forward with faith.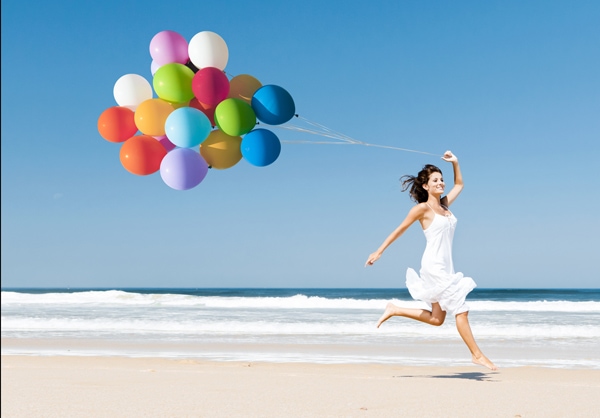 Grow your faith by conquering guilt and fear
John Jones said, "If fear is cultivated it will become stronger; if faith is cultivated it will achieve mastery."
Whenever it comes to spiritual growth, make no mistake that the enemy will present himself. You will know he is at work when you become overwhelmed by guilt and fear or both. Know this: you don't have to carry around guilt from your past or even your present. Your sins have not only been forgiven but they have also been forgotten.
"I, even I, am he who blots out your transgressions, for my own sake, and remembers your sins no more. (Isaiah 43:25)
You will again have compassion on us; you will tread our sins underfoot and hurl all our iniquities into the depths of the sea. (Micah 7:19)
Not only that. Your own self-condemnation is still not as strong as the forgiveness God has given you. I'd suggest learning to forgive yourself.
If our hearts condemn us, we know that God is greater than our hearts, and he knows everything. (1 John 3:20)
Here is the thing about moving forward: the unknown will almost always breed fear. But fear is the enemy of faith. God is already in the future and whatever you are afraid of, He already knows. Nothing catches him by surprise. He is never scratching His head or pacing the floor.
So ask yourself: What are you afraid of? Why are you afraid? What would happen if you gave up this fear? What's the worst that could happen if you acted on your faith?
Chances are, the thing you fear is like a gnat on Mount Everest in comparison to the truth of the answers to these questions. So claim the promise that God gave to Joshua:
Have I not commanded you? Be strong and courageous. Do not be afraid; do not be discouraged, for the LORD your God will be with you wherever you go." (Joshua 1:9)
Work on giving up guilt. Conquer your fear. Clear the way for growing your faith.
RELATED : Overcoming The Spirit Of Fear – 11 Biblical Tips For Overcoming Fear
Grow your faith by taking care of your body
How in the world is this related to your faith.
Scripture says:
Do you not know that your bodies are temples of the Holy Spirit, who is in you, whom you have received from God? You are not your own (1 Corinthians 6:9)
See, if you are always tired and grumpy, you won't be able to be alert when the Holy Spirit speaks to you. Get proper rest. Notice that Jesus knew when to sign off and rest. He was able to get up in the wee hours of the morning to connect with the Father.
If you feed your body with food that does not nourish your body well, your brain will not function well. So when God is speaking to you, your mind will be cloudy. You won't be able to discern His voice. Eat well.
Move. Walk around. Exercise. Get your blood flowing. It will enhance your feelings of well-being. Again, your mind will be clear enough for the Holy Spirit to inspire you.
You are a multi-dimensional creature. God designed all your systems to work together. If one fails, so will the others. If not all at once, little by little.
On to some Bible-related ways on how to increase your faith in God.
Grow your faith by really getting into the word
Grow in faith by learning the doctrines of your church.
Are you a member of a church? If you are, do you know what your church teaches about various things? Do you know why your church believes what it believes about these topics? Now is a good time to dig into the roots of the tree you're under.
Growing your faith needs a foundation. The Word is that foundation. Make sure that your foundation is strong. Seek out some Bible studies that can help you. The Bible itself encourages us to grow our faith by growing in your knowledge of who God is:
But grow in the grace and knowledge of our Lord and Savior Jesus Christ. To him be glory both now and forever! Amen. (1 Peter 3:18)
Read the Bible. Not all at once but read the whole Bible. See how all the parts connect. You will be surprised at how your faith will blossom. Which takes me to my next point.
Grow in faith by reading and studying the life of women of faith in the Bible and APPLY what you learn.
There are tons of stories about women of faith in the BIble. And there are tons of lessons you can learn from them. Here are a few from both the old and new testament and where to find them:
Hannah – 1 Samuel 1

Sarah – Genesis 18:1-18

Esther – The whole book

The Widow of Zarephath – 1 Kings 17:7-16

The Widow's Olive Oil – 2 Kings 4: 1-7

Abigail – 1 Samuel 25

The woman with the issue of blood – Mark 5:25 – 34

The parable of the persistent widow – Luke 18:1-8

The Faith of a Canaanite Woman – Matthew 15:21-28
I have found it helpful to write when I study the Bible. I recommend getting a journal for your growing your faith journey. As you are digging into these stories, write down what you are learning and how to apply the lessons.
Grow in faith by reading other faith Bible stories
There are some other powerful stories in the Bible. Especially the war stories of the Old Testament. I can attest to their power because early in my Christian walk I relied on them. I read them over and over and over so they could soak in. I read them to boost my faith and to remind me of God's limitless power as well as my role of remaining in faith. Here is a list some of my favorites and where to find them:
The battle at the Red Sea – Exodus 14

The Four Lepers – 2 Kings 7:3-20

Elisha Captures the Blinded Arameans – 2 Kings 6:8-23

Jehoshaphat's battle with Moab – 2 Kings 3

David and Goliath – 1 Samuel 17

The battle at Jericho – Joshua 5:13-6:27

Gideon Defeats the Midianites – Judges
RELATED : 6 Effective Bible Study Techniques To Help You Study The Bible For Yourself
How about stories where a lack of faith caused problems. Make no mistake. Bible characters are not perfect and that's why we can learn so much from them. Check out these stories. Don't forget to journal the lessons and life application ideas.
Abraham – Genesis 10:12 – 20

Spying out the land of Canaan – Numbers 13

Gideon – Judges 4:1-9

The Boy with an Evil Spirit (Matthew 17:14–18; Luke 9:37–42)

Peter – Matthew 14:22-33
RELATED : 20 Easy Ways Beginners Can Study The Bible Effectively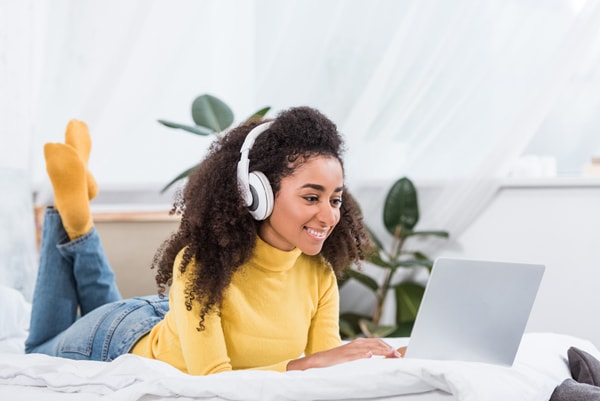 Grow your faith by listening to and/or reading the testimony of others
Along with reading Bible stories, the next big thing is to connect with people who have amazing stories that illustrate how to increase your faith in God.
Quite often, these stories have 21st century strategies you can use right away. Sometimes the Bible characters can seem so…well… far away. Stories from other people who are living it now can help to make growing your faith seem doable.
Printed books, audio books, podcasts, YouTube channels, movies, blogs. Take your pick. Women and men are sharing their faith stories all over the place. Here are a few to check out for starters.
Autobiographies: Will I Ever Learn by Hyveth Williams (read how God saved her from a life of drugs and the occult and gave her a ministry); I Will Die Free by Noble Alexander (read about how he survived the unspeakable cruelty of Cuban prison because of his faith)

Blog Post – Sarah Titus' story (read how as a homeless mom of 2 kids she was determined to stay home so she could raise them. Now runs a million dollar blog.)

Podcast – Patrice Washington (watch how she built an almost 7-figure business, lost it all in the 2009 recession and how God gave her a ministry from that experience). One of my favorite episodes is Believe Bigger with Marshawn Evans Daniel's who tells her story of finding out just a few days before her wedding that her fiance had been sleeping with another woman. Hers is a powerful testimony of how faith brought her back from the edge.

Youtube Channel – Beauty for Ashes. Watch Kashina tell her story of how God has walked her through building her faith from the ground up. She shares it all on her channel. She went from the Club to Christ.

Movies – Apple Mortgage Cake (watch how this mother, blessed with the gift of baking, trusts God to save her house from foreclosure) and Faith like Potatoes (why would anyone plant potatoes during a drought? Watch to find out how this story ends when people are obedient and have faith).
Grow your faith by setting Faith-based goals
If your faith is as important as you say it is then it should be influencing every single aspect of your life. Your values should form the foundation for every decision you make and every goal you set.
A good way to really stretch yourself so that your faith can grow is to set goals based on Biblical principles. Dig into the Bible and see what it says about all aspects of your life, your dreams and desires. Write out these verses beside each of your goals. Use these principles to flush out the steps you will take to accomplish them.
For example, when you are choosing a guiding word for the year, go to the Bible. How about starting with the fruits of the Spirit? This is a great list to work through. Choose one and get started.
Or maybe you want to start with a word closely aligned with faith like courage, fearlessness, obedience.
Let's say you choose the word courage, ask yourself questions like:
Why haven't I been more courageous?

What does it really mean to have courage?

What does the Bible say about courage?

Which stories in the Bible talk about courage?

How can I be courageous at work? in my career? my business?

How can I be courageous with my mental health? Physical health?

What would my marriage look like if I were to be more courageous?
See where I'm going with this? Bring your faith into other parts of your life. Let your faith be like yeast in bread, like a sweet perfume that floats all through the house when you have sprayed it in your bedroom.
Arabah Joy has a great resource for this. It's called Grace Goals. You might find it helpful.
RELATED POST : Choosing Faith Goals – Biblical Tips To Set Yourself Up For Spiritual Success
Grow your faith by dialing up your prayer life
Grow in faith by training your ear and heart to hear God's voice. How? Talk to God more often. Talk to God about everything. I'm serious. Every single thing. The good. The bad. The ugly. The things that hurt. The things that embarrass. What you should wear tomorrow. What you should cook for dinner. Which route you should drive to work.
It sounds a little crazy, right? I know.
The best way to grow your faith in God is to build your friendship with him and the way to build your friendship with him is to treat him like a friend. So talk to him. ALOT.
Make everything something to pray about. Wow….That sounds tweetable.
The Bible describes it as praying without ceasing.
As you talk to God more often, it becomes easier to talk to him about the tough stuff. When you combine this with deep, consistent Bible study, then you will find that you are starting to distinguish God's voice from your own thoughts or the noise of the world.
You want to know when he is speaking so that you can know how to take action. When you take action and you realize you really did hear God's voice, your spiritual confidence will get stronger.
Grow in faith by fasting and praying. The disciples were so very confused about why they could not cast out the evil spirits from a boy. Not only were they embarrassed but the people were very mad. When they got into a private setting, they asked Jesus why they were unable to do it. He responded
This kind can come forth by nothing, but by prayer and fasting. (Mark 9:29,KJV)
See, the disciples needed a certain level of faith for the miracle to happen. They didn't have it. How could they get it?
Prayer and fasting.
I can tell you that many many times after a season of fasting and prayer, things change in my life. Clarity comes forth. Doors open. The atmosphere around my relationships change. I become confident in my faith walk. And best off all, I can hear God's voice more clearly because I have grown closer to him.
Grow in faith by being bold and specific in your prayers. You know how they say if your dreams don't scare you then you need to revisit them?
That's what I'm talking about. Ask God for things that are within his will ofcourse but completely out of your league. I'm talking about things that cost way more money than you have ever seen in your own life. I'm talking about things that will require rubbing shoulders with people who are experts in their fields. I'm talking about things that will force you to get out of your comfort zone. Things that will cause you to serve on a grander scale. Things that will cause your gifts and talents to be used up.
And when you have prayed those big bold prayers, get to work and live as though your prayers have been answered.
Things takes me to my next point.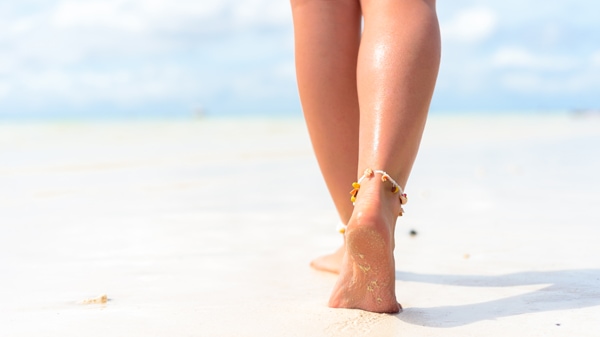 Grow your faith by stepping out in faith
Martin Luther King Jr said it best:
Faith is taking the first step even when you don't see the whole staircase.
Faith is a muscle. For it to grow, you have to actually use it. You have to exercise it.
Think about Abraham. He took the first step of being obedient to God's directive to leave home. As he travelled in faith, different things unfolded that required him to rise to the occasion with his faith in God. He didn't always get it right. But one thing is for sure, he grew from every experience.
Remember: Faith without works is dead faith. Faith is in your feet. You have to take action. Faith is an action word.
If you continue to play it safe by not using your muscle of faith, it will eventually atrophy and die. It's just the law of biology.
But if you step out in faith, God will respond in kind by honoring your faith. Confidence begets confidence. Faith begets faith. The more victories you have, the more you will want to step out.
You're probably wondering where to start with this stepping out in faith thing. I'm glad you asked…
Grow your faith by taking advantage of small opportunities.
You are probably not at the stage to take a big step like I did. Traveling overseas to grad school with just enough money for only a single semester and without any student loans.
I was only able to take that giant step of faith because of smaller steps. Let me give you an example of what I mean by a small step.
My husband and I were on our way to get groceries. It was one of those stores where you have to take your own bags and you have to put in a quarter to use a cart. We had just given the car a thorough clean, removing every single thing, including our collection of coins used for such cases as this.
We decided against returning home just to get a quarter, especially since we had already completed half of the 18-minute drive. We prayed and asked God to provide either a quarter or a cart. Whichever would make our shopping experience a little more bearable. (I did not relish the idea of walking around with an armful of groceries).
We drove into the parking lot and my husband got out of the car and headed towards the carts. While he was on his way, a customer who was on his out and called out to my husband "Hey man, would you like to have this cart?"
Just like that!
My husband was so overjoyed. I was in awe of God!
God honored our faith for something as simple as a shopping cart. Look at that!
I was happy that we took advantage of that little opportunity to exercise our faith.
I suggest you do the same if you want to grow in faith.
If you want a Biblical example of this, you can look into the life of David. Before he killed Goliath, he killed bears and lions who threatened his flock ( 1 Samuel 17:34).
Baby steps. You can do it.
grow your faith by growing your self-confidence
It takes ALOT of courage to have faith. You might even look stupid to other people when you are stepping out in faith. See, sometimes God will tell you to do things which do not make sense. At least to the mind of a human.
Take Noah for example. Can you imagine how stupid he looked building a gigantic boat in a dessert and at a time when NOBODY ever seen rain. I would maybe have wondered if he was mentally stable.
It could not have been easy obeying God. How they laughed at him to scorn. Maybe he lost friends. Chances are that his extended family got pretty angry with him for making them look bad. Perhaps his children became the butt of jokes from other children. His wife got the look when she went out in public. She was the woman with the crazy husband. Why did she not do something about his madness instead of going along with him?
And to think this went on for over 100 years! It's not easy to trust God completely.
If he had a poor sense of his identity in God, I'm sure he would have washed out and given up on his calling.
But when you know who you are in Christ, you will have the confidence to stand up even when it makes no sense to anyone else. Afterall, when God speaks to YOU, nobody else hears what you hear. And nobody else feels the heaviness of Spirit. And nobody else knows how compelled you feel to walk in obedience.
It is to you that God has given the imagination to know what's coming YOUR way. Nobody else can see it.
And nobody else will know the kind of victory and joy and delight that will come as a result. Neither will they know how your obedience is to save YOUR own life, just life Noah.
Grow your faith by growing your confidence. You will need it to stand. Maybe stand alone.
But you will not always need to stand alone…
grow your faith by joining a ministry
Remember I said before that faith is a muscle which can dwindle and die if you leave it unused?
Well a good way to use it is by actively serving others. If you are a member of a church, don't just go to church every weekend for a few hours and that's that.
Women's Ministries. Children's Ministries. Single's Ministries. Community Ministries. Prison Ministries. Churches have all sorts of ministries. Get involved.
Not a regular member at a church? Find an organization whose aim is to better the lives of those who are suffering in your community. Feeding the homeless. Homework program for inner city kids. Youth groups. Sporting teams that need coaches and support staff. Get involved.
While I was in college getting involved in different ministries helped a great deal with growing my faith. In fact, I think it might have been the greatest thing I could have done. Being in a ministry.
When you are engaged, you have little time to focus on what's not working in your life. You get to meet other people, listen to other people's stories, and get a different perspective of faith as others experience it. Again, your faith will grow when you aren't looking.
And there is more.
Being involved in a faith ministries gives you a community of people who will not only help to sharpen you but you will have a circle of accountability. This is how deep, faith-fuelled friendships are formed. That's a good way to meet some good girlfriends if you're struggling to find godly friends.
And that's a perfect segue to my next point.
Grow your faith by changing your habits
Grow your faith by surrounding yourself with people of faith
Proverbs 27:17 says
As iron sharpens iron, so one person sharpens another.
If you want your faith to grow, get with some people who are like-minded. The level of faith you are pitching for will not happen in isolation. You need people. You need people who are stronger. You need people to challenge you. You need people to support you. You need people to keep you accountable.
We all have different flavors of ice-cream that we like. Our preferences for social circles is just the same way. Find a faith community that works for you.
Maybe you need to find a mentor or coach? That's something to consider. They usually have groups and communities with people working towards a similar goal.
Your faith will not grow any stronger than the friends you keep.
GROW YOUR FAITH BY SHARING YOUR STORY
Chances are that you've had some significant things happen in your life that can only be explained by God's grace. His intervention just in the nick of time. Or his showing up at a pretty dark point in your life. Or maybe you are struggling right now but in the past you've had some powerful faith experiences. It does not matter.
There is a wealth principle that if you want something to grow, you need to first give it away. Freebies are a business's best way of winning people.
A Lifeway study recently published showed that Christians in general struggle with sharing Christ and building relationships. They attribute this challenge to the finding that up to 65% of church-goers felt that they don't need other believers in their walk with God. I don't believe this how Jesus intended it to be or He would not have prayed for oneness in the early church.
If you want your faith to grow, share it. Your story, your testimony, your experiences. They serve to empower other people. I found out that by sharing my stories, I end up encouraging myself in the process a lot of the times.
Sometimes in lifting up others, past stories that had been buried in my mind tend to come to the surface. I am reminded. Yes, God has been showing up and He is still showing up.
There is something about telling your story. Speaking it out loud creates a positive atmosphere and crowds out negative thoughts and feelings.
Telling your faith stories feeds your own Spirit.
And that's not all.
Telling your story could save someone's life!
You can share your faith by calling a friend or relative and sharing something that happened. You can start a Christian blog. If you are brave enough, post on Facebook or Tik-Tok or Instagram. Whatsapp status can also be a good place to share. Whatever works for you.
By sharing your faith you are serving someone else. You are helping others. When you do this, you focus less on you and more on them. Your faith will grow when you're not even looking.
This takes me to my next point.
Go forth and grow your faith
In this post, I shared some practical ways to grow your faith. Which one can you start applying today?
Change requires action. Direct and specific and tangible action. As you are growing in faith you are probably going to be surprised at how different your life is becoming.
I ask one favor of you, when you are seeing the fruits of your growth in faith, share it. Come back to this space, connect with me and share your story. One great way of continuing your growth is by saying things out loud. That act will give life to your goals. And the more you repeat it, the more you will grow in faith.