These printable Scriptures on healing are designed to remind you of God's power and provide you with encouragement. There are 8 healing Scriptures with a variety of beautiful designs in this post. Whether you want to save on ink or splurge on color, these printable Bible verse cards on healing will give options.
Floral Printable Scriptures on healing
Color theorists say that different colors can affect your mood and mindset. No wonder God designed our world with so much color. That's why I made this printable set of Bible verses with bright, watercolor flowers.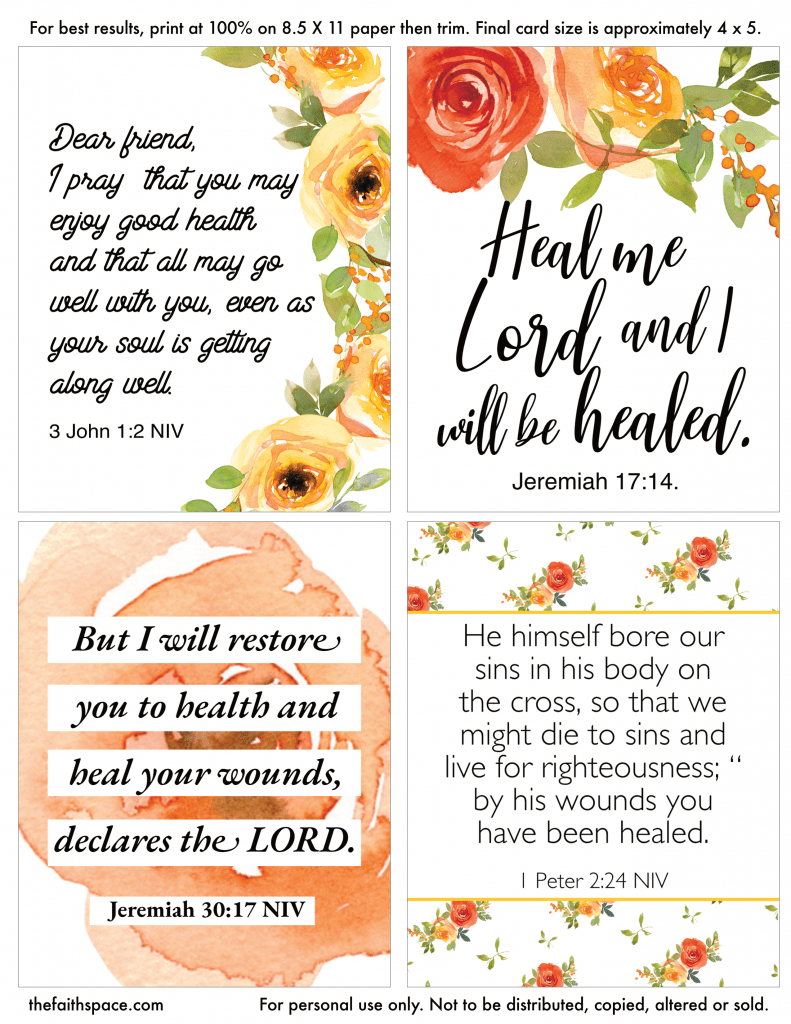 Floral healing scriptures pdf download
Printable Scriptures on healing to color
If you want to add a personal touch to these healing Scripture cards, you can do more than just signing your name on the back or putting a handwritten note. You can actually use your own markers to color the cards. Pick a calming color palette and go to work with making your gift unique.
If you are printing these off for yourself, still go right ahead and color them. That's great therapy for you while you work on memorizing the Scripture passage. And then you can put them somewhere that you will see them often.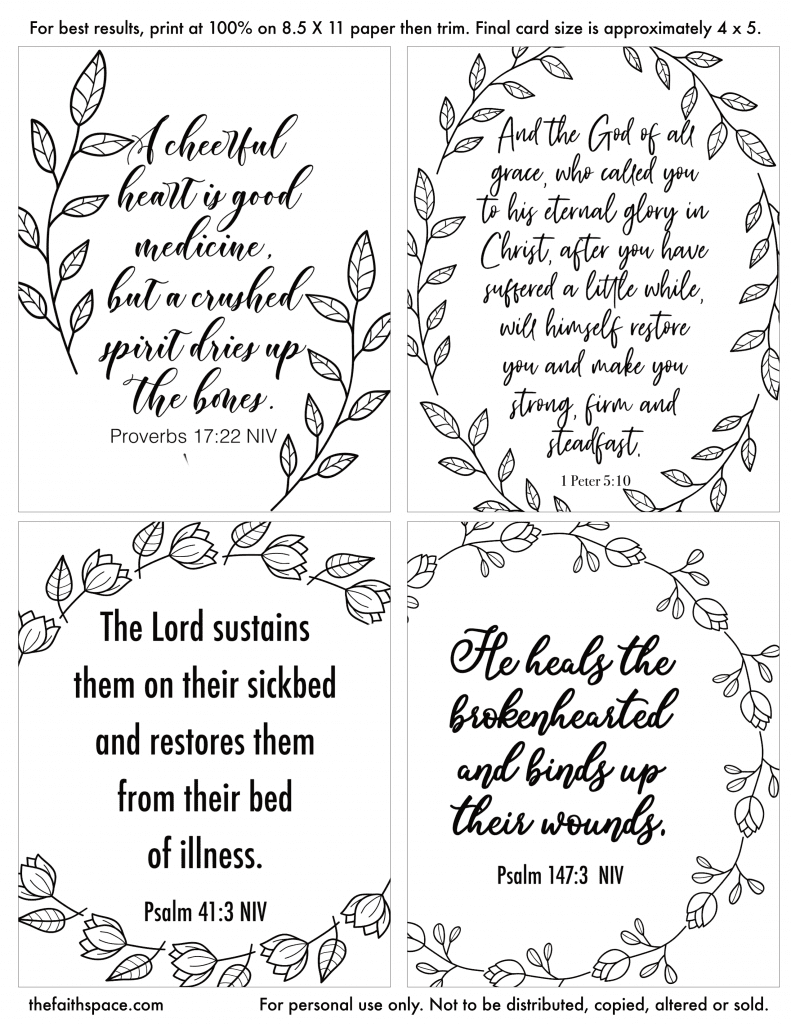 Colorable healing scriptures pdf download
Black and White printable Scriptures on healing
Maybe you just wanted the words alone. I got you covered. These cards have extra designs except the beautiful words of Scripture with a variety of different types of fonts.
You can use them as Scripture memory cards or you can add your own unique design with paint and markers. Then you can either display them or share them with someone to encourage their hearts.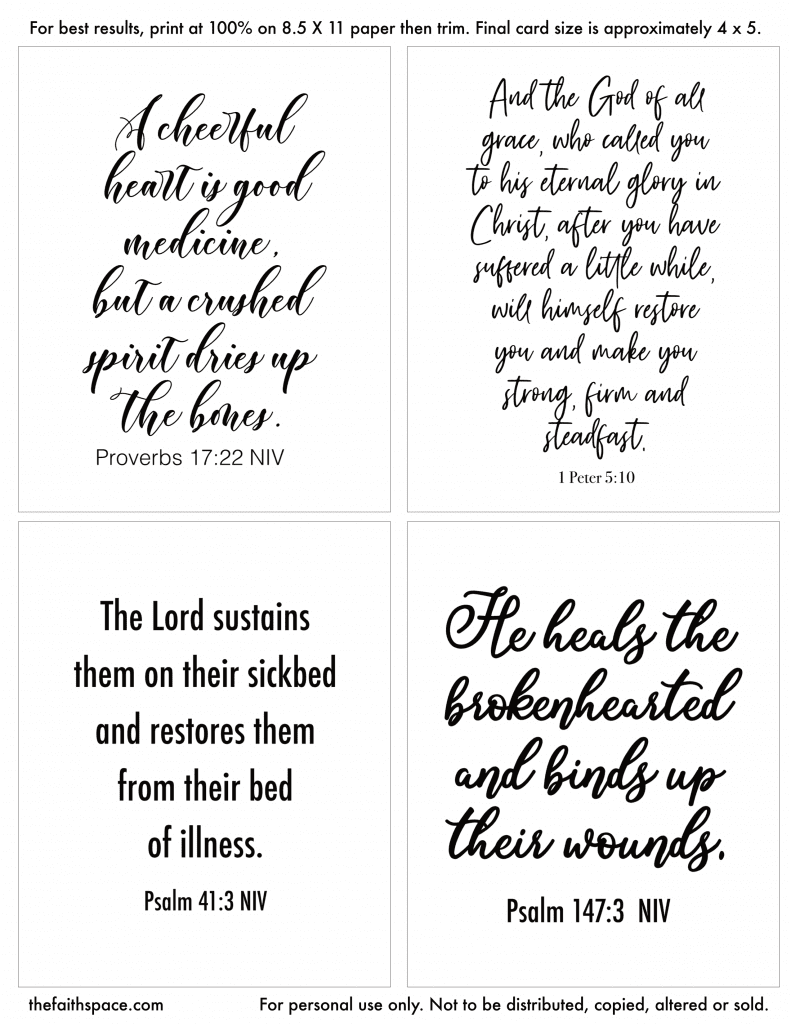 Black and white healing scriptures pdf download
Mini Printable Scriptures on healing
All the cards above will come out to be 4 x 5 inches. If you want them small, I have made them mini sized for you. They will be about 2.5 x 3 inches. Only the floral and black and white ones are there.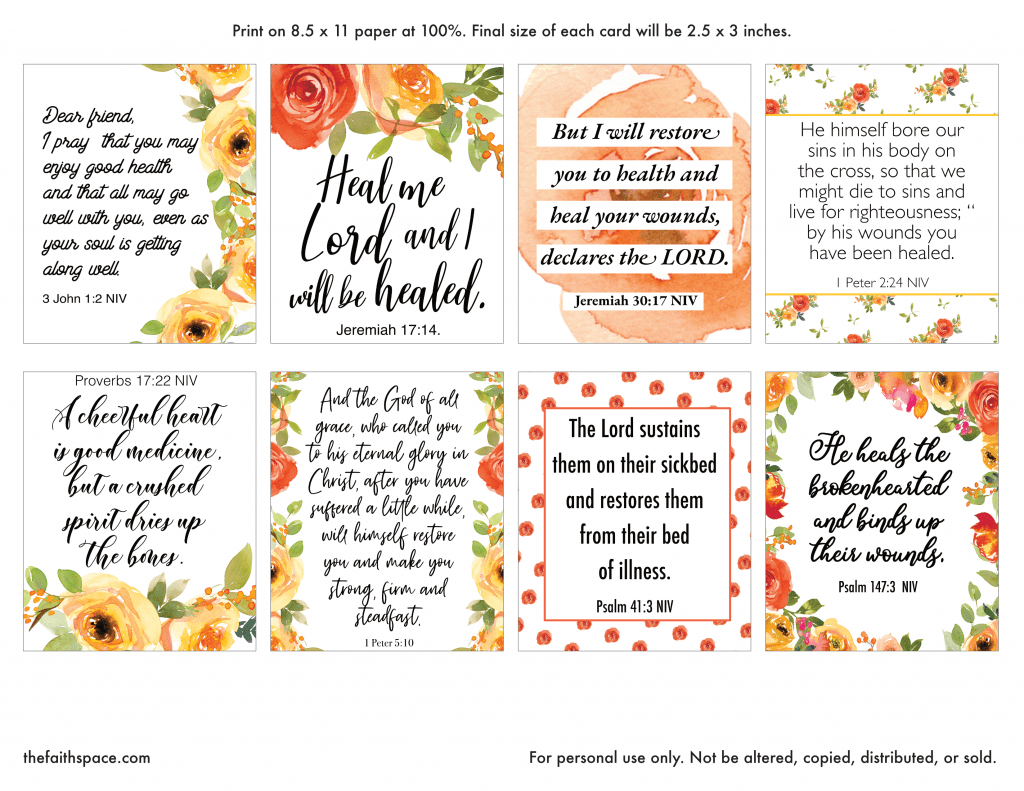 Mini healing scriptures pdf download
31 Scriptures on healing (Printable Bible reading plan)
Although I only designed these cards with 8 verses, there are tons of really good Scriptures for healing in the Bible. If you are sick or you know someone who is sick, here is a printable list of healing Scripture you can use or share.
I designed like Bible reading plan so you can focus on one Scripture per day for a whole month if you life. This list also includes a few Psalms prayers for healing.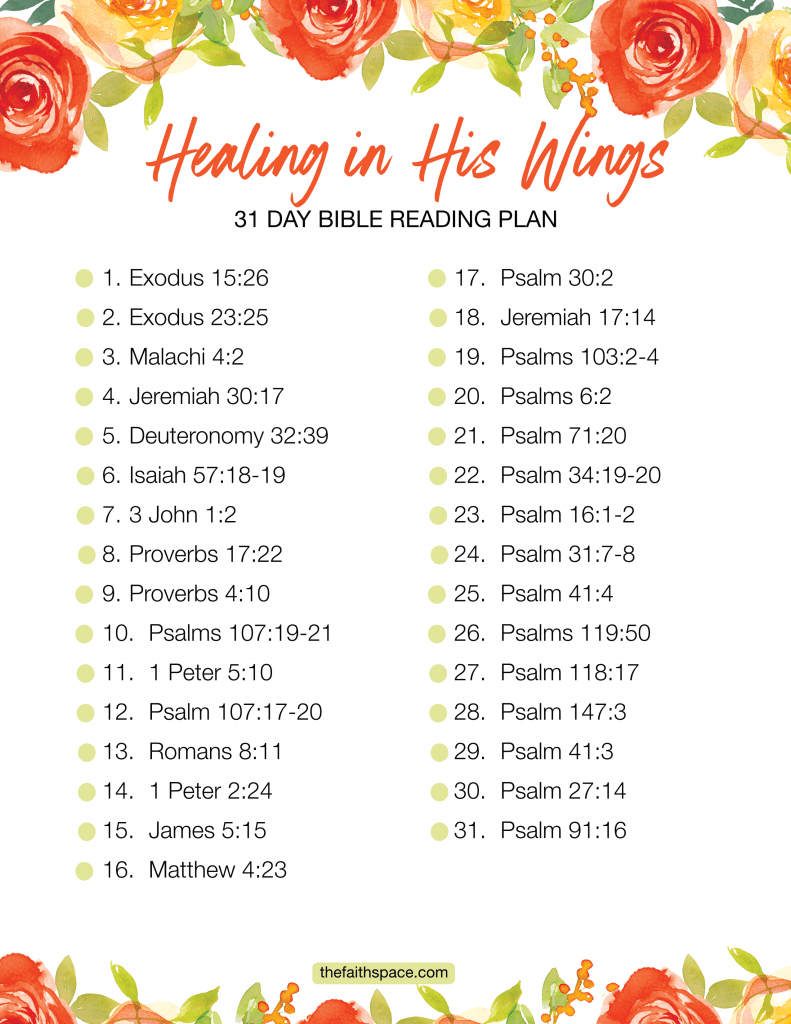 Download Printable list of healing Scriptures
Terms of use: The printables on The Faith Space blog are for personal use only. The files may not be altered or redistributed for monetary gain without written consent from the author. This includes but is not limited to selling the printed product, selling the file, or uploading the file to any other website other than to have it printed for personal use. You may not use anything on our site for any commercial purposes.